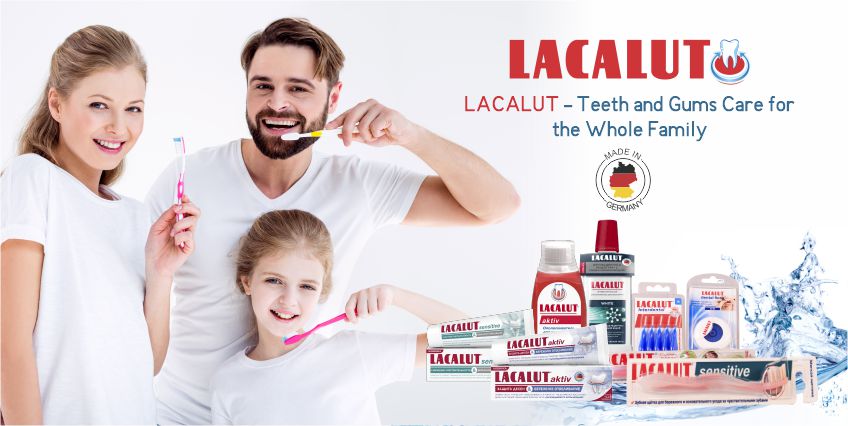 LACALUT
The medical-prophylactic series "Lacalut" appeared at the German market in the 20s of the twentieth century. Due to its high quality and efficiency, the brand has won the recognition of the dentists from more than 50 countries of the world.
Today, the "Lacalut" series combine toothpastes, mouth washes for various purposes, toothbrushes, prosthesis care products.
"Lacalut" - is the competent care for the teeth and oral cavity.
Having a problem? - "Lacalut" is the right solution!