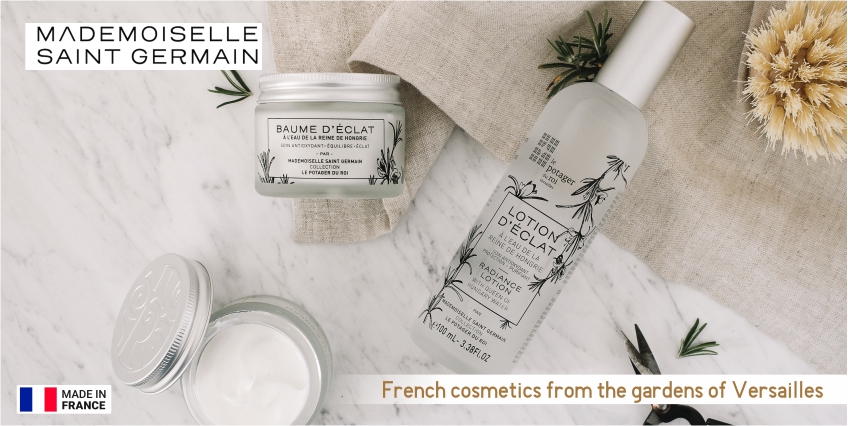 Mademoiselle Saint-Germain is a French cosmetics brand that produces facial care products. Out of respect for nature, the brand uses only French ingredients in its products.
Since 2016, with the help of a unique partnership with the Palace Garden of Versailles, Mademoiselle Saint-Germain has developed a complete line of facial care.
The main goal of the brand is transparency and increasing growth rate.
The range includes:
1. Facial healing cream;
2. Eye cream;
3. Exfoliator mask;
4. Facial balm;
5. Facial cleansing lotion;
6. Facial tonic.