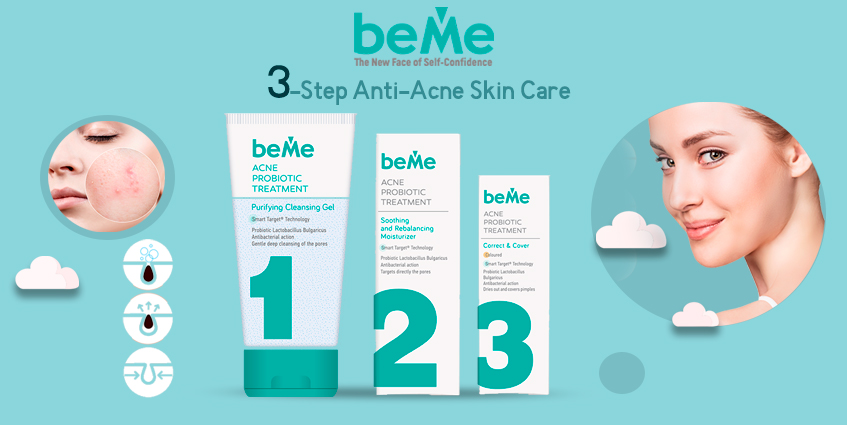 beMe is a Bulgarian 3-step anti-acne skin care brand. It is used for both oily and acne-prone skin.
beMe's brand comes in 3 different products:
Facial cleansing gel,
Moisturizing cream,
Concealer
In order to achieve a greater effect, it is advisable to use all three products in a complex.
beMe's products contain probiotics that help restore and protect the skin and also maintain natural PH balance.
Probiotics, also known as natural antibiotics, are capable of defeating harmful bacteria that cause infections on the facial skin.