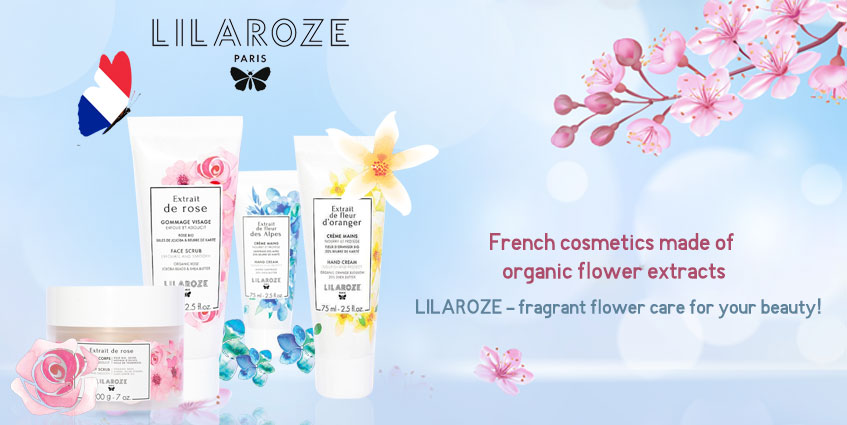 LILAROZE - fragrant flower care for your beauty!
Lilaroze products are made in France, from flower extracts and natural quality ingredients.
Brand production mainly uses natural ingredients to make a healthy component to portray all women's beauty.
96% of the composition is natural.
The brand includes three fragrance series:
Organic extract of rose
Orange blossom organic extract
Alpine Flower organic extract.
Products do not contain harmful substances that have an aggressive impact on the skin.