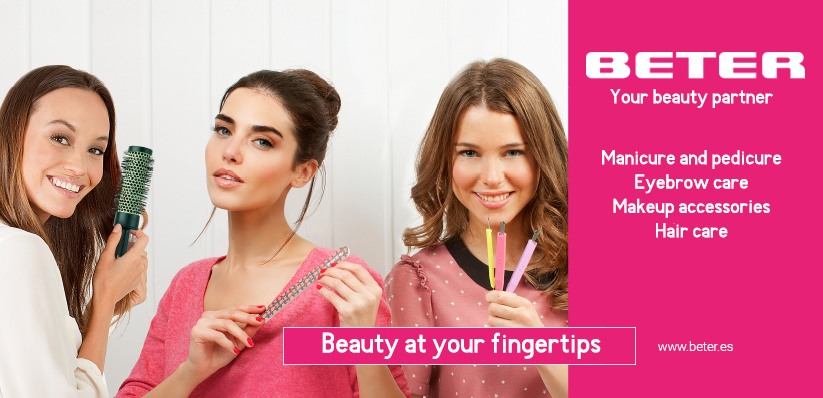 BETER is a hair and nail accessories company from Spain. The brand is distinguished by its wide range of products and produces all the trends and demand products. The company was established in 1936 and has been actively cooperating with many European and Asian countries.
The brand assortment includes:
Hair care products (ceramic combs, standard combs and more);
Nail care products (Nail polishing, file, scissors, and etc.);
Child line (baby protective scissors, kid file);
Various accessories (eyebrow forceps, mirror, eyebrow knife and more).