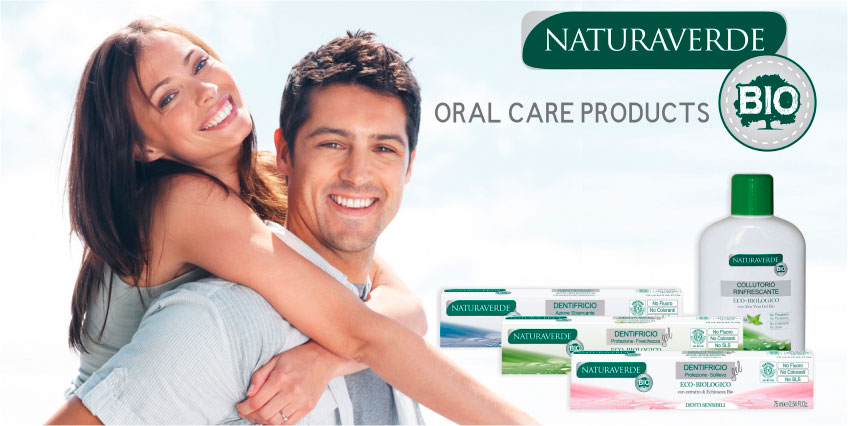 NATURAVERDE BIO oral care products
Made from 100% natural bio-origin ingredients and fully compliant with European standards in terms of quality.
Advantages of BIO!
Bio product is made from the ingredients, which:
Are grown in an ecologically clean environment where systemic preparations and poisonous chemicals are not being used.
Usage of enterophages and parasites against rodents on the soil is prohibited.
Traffic is prohibited for several tens of kilometers so that air is not polluted by emissions.
When processing a product, it is important to maintain its organic integrity and the vital properties at all stages of processing.
Does not contain: parabens, sulfates SLS, dyes.
Main Ingredients: Organic Echinacea Extract.
The range is fully CCPB certified.
This certificate is issued only for environmentally friendly products and indicates the quality and safety of the product.
Made in Italy