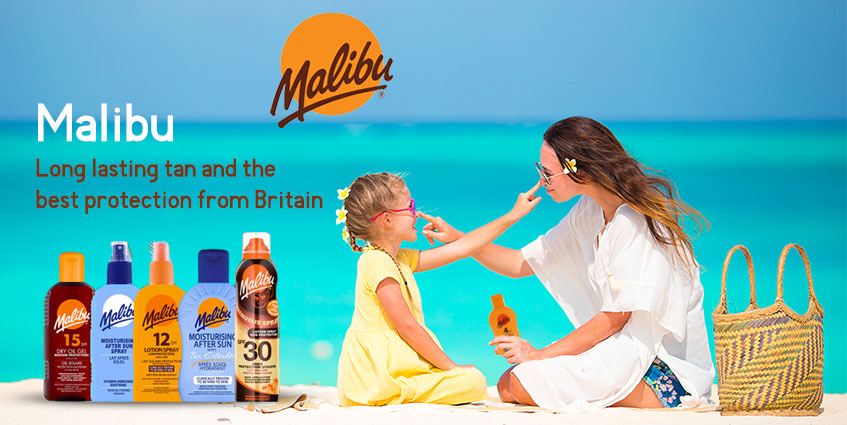 Malibu is a British brand that has been successfully maintaining its place in the world market for more than 20 years and offers a wide range of high quality and trustful sun protection products. Minimum protection from SPF 2 to high protection SPF 50, lotions, sprays and gels. Also, After Sun cooling cream, that enhances the cooling of the skin, moisturizes and soothes it.
Bronzer butter to get a quick and special tan. As well as tanning oils with carotene. To get a quick tan, Malibu also offers the dry oil that does not give the skin glittery effect.
Lip balms with soothing and protective effect with SPF 30 having various pleasant aromas protect the lips from dryness and provide smoothness.
Kids range SPF30 High & SPF50 supreme protection for most sensitive skin. The brand offers lotions as well as sprays that allow to protect children's skin during the active sun.
The products are waterproof. Malibu products have passed dermatological testing and are completely safe for our health.